Our Covid-Secure Document on how we will keep you safe at CHS Birmingham.
Coming soon!
Our document will explain how we plan to keep you safe at CHS Birmingham.
Our document covers:
The Four pillars of critical success factors on how our Show will run:

Physical distancing
Cleaning and hygiene countermeasures
Protect and detect
Communications

Our partner's covid-secure plans (ICC, hotel plans etc)
Government guidelines*
Cleanliness and key stakeholders to contact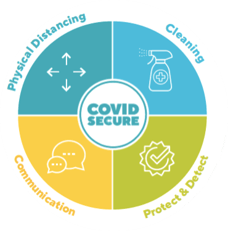 *Due to Government guidelines being updated frequently as Covid-19 develops; we will try our hardest to keep this plan as up to date. Please bear with us if there is a short time delay - even the best Event Profs need time to plan and then time to replan their plans!